One massive challenge government communication managers face is delivering the right message to the right people at the right time. And in some situations, like a crisis, you're up against a ticking clock.
But government institutions don't need to look far for a solution. Governments are finding success using video to relay their messages both internally and externally.
How video aids government communication strategies
In the past, government agencies have turned to television or print media to distribute messages, but as adults spend more time on their phones than they do watching TV, governments are realizing massive benefits by focusing their communication strategy towards video.
1. Video provides transparency
With video, you can provide a new level of transparency between the government and the people it serves. Filming things like town halls and other government-related activities (and posting them to social media), gives people an unedited and raw view of events.
3. Video is a cost-effective solution to scaling your communications
Using video templates, you can quickly create different videos that cater to unique audiences with different messaging needs. Uploading your videos to social media, your website, and portals lets you reach people at scale. 
4. Video simplifies outreach and integrates into the strategies you already use
No need to add any complicated workflows to your communications strategy. Video integrates seamlessly into areas you're already investing time creating messaging for, like social media.
6 ways teams can use video for government communications
Videos are a versatile way to deliver your message regardless of your audience or the message you need to send. Here are six different types of videos—with plenty of examples—to inspire your own videos for your government communication strategy.
1. Publish town halls, debates, and other important government events
Film and upload videos of government events like your town halls and debates to make them more accessible and keep your population informed.
The City of Calgary posts their town hall videos on YouTube, like this one below, where people can stay up-to-date with town hall happenings without needing to physically attend.
And the European Parliament has a YouTube playlist dedicated to major events within their parliament, like this debate with Estonian Prime Minister Kaja Kallas. Again, allowing people to tune in without being physically present.
Use Moovly's video editor to give livestreams a title cover and add subtitles, and then upload them across a variety of social platforms to reach the widest audience possible.
2. Provide educational content
Empower your citizens by creating educational content around specific issues and topics they'll find important. 
The City of Cupertino's brief four-minute video helps people understand where the city is spending money. They also answer important questions like why they're spending more money this year compared to last.
Videos like the City of Cupertino's are important in building trust with people as you help them understand what you're doing and why you're doing it.
Meanwhile, Metro Canterbury created the below humorous video to educate people on public transportation etiquette. 
And the United Nations Stay Home Diaries video series (aimed towards children) shows a day-in-the-life around the world during the 2020 pandemic lockdowns, giving other kids ideas for how they can stay entertained and help them feel connected.
Educational videos come in all forms, and as you can see from the examples above, you can create videos for many different audiences. 
3. Public service announcements
Public service announcements (PSAs) are ideal when you want to change the public's opinion or raise awareness for a specific cause. For your PSAs to be as effective as possible, you need a multifaceted outreach strategy to reach as many people as you can. Think areas like videos on social media, commercials, static images on social media, and radio announcements.
With videos, you can share them to various platforms—like YouTube, your website, and ads on Facebook—to reach more people.
The Government of British Columbia created the below PSA video as a way to promote their anti-bullying initiative.
And this video, created by the United Nations, raises awareness for helping those who suffer from depression.
Like PSAs, your crisis communication distribution method needs to be diverse so you can reach as many people as possible. But during a crisis, time isn't on your side when you need to assemble a message. You need to get your message out as fast as possible and have it reach as many people as it can. Since 83% of people prefer watching videos for instructional content over text or audio, video is necessary to have in your crisis communications toolkit.
Germany's former Chancellor, Angela Merkel, uses the below YouTube video to address Germans during the start of the 2020 pandemic. 
With crisis communications, there's a high probability you need your videos to be in multiple languages so everyone understands the message you're sharing. Using Moovly's translation feature, translate your subtitles with the click of a button to over 100 different languages.
Use videos to promote new programs and ensure more people learn about new initiatives. Within your videos, share the benefits of the program and how people can get involved.
The City and County of Denver's video encourages residents to sign up for their compost program.
Onboard and train new employees
A good employee onboarding process is crucial when you consider that employees with a negative onboarding experience are twice as likely to quit. To retain more staff, improve your employee onboarding process. 
But asking current employees to onboard new team members can add additional stress to your current team members. Video, however, is the perfect medium to use in place of peer-to-peer training/onboarding activities when a person isn't required. For example, use videos to show new hires how to set up their inbox or activate their benefits plan. 
The best part? You can create your videos once and use them repeatedly to train and onboard your employees. Plus, new hires can refer back to old videos if they forget something or need a refresher.
People view job postings with video icons 12% more than those without. With more people viewing your job postings, you'll have a larger pool of talent to choose from, helping you find suitable people to add to your team. 
The San Francisco Government uses videos to attract people to their Fellows' Program. Through the video below, two people from different departments describe the role of the Fellows they hire.
Simplify your video communications with Moovly
All of the different ways government bodies can use video might have you scratching your head, unsure where to start.

Moovly, a drag-and-drop video editor, helps you craft all the above videos (plus more!) without needing any video production experience. 

Here are a few more reasons why government institutions love using Moovly to aid their communications strategy: 

Create customizable templates

: create your own templates (or use the

professional templates

we've already created) to speed up video creation. Simply update the text and media to create new videos in minutes.

Collaboration features

: with Moovly's comment and review features, you can get input from various team members to maximize collaboration.

Stay brand-compliant

: limit the colors, fonts, and media used in videos so your videos are always on-brand, no matter who's making them.

Integrate your Digital Asset Management (DAM) platform

: connect Moovly with your DAM to ensure your videos feature approved media.

Create videos in different styles

: choose from multiple video styles including cartoon, whiteboard, documentary-style, or a mix.

Add professional media and effects to your videos

: Moovly's library has millions of media elements (sounds, photos, and videos) and various effects to choose from.

Add subtitles and translate those subtitles

: make your videos accessible by adding and translating video subtitles automatically.




Ready to improve your government communications strategy through video? Contact us today to try out Moovly!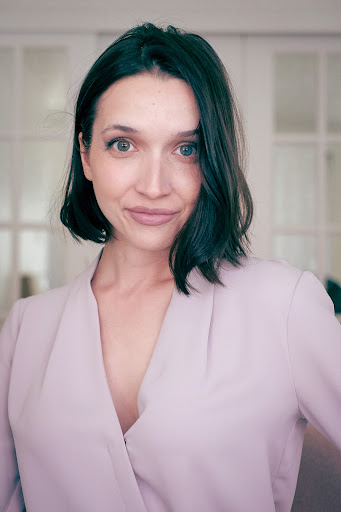 Dana is a freelance writer who works closely with B2B SaaS brands to create content people enjoy reading. When she's not working, you'll find her sipping on a warm cup of tea and reading a good book (the scarier, the better). See what she's up at www.dananicoledesigns.com 
Create your own government communication video now