Stop losing customers because of boring marketing videos
Video production costs a pretty penny, but with Moovly's marketing video maker, you can create eye-catching professional videos for a fraction of the cost. 
A painless way to make marketing videos that actually convert
According to Unbounce, videos on landing pages can increase conversions by up to 80%. And you don't need to be a video production whiz to create high-converting videos, you just need Moovly's marketing video maker. Here's how:
How to create captivating video ads
Even if you have no prior editing experience, you can create beautiful and compelling videos in minutes with our drag-and-drop marketing video maker.
Limitless professional media
You don't need to worry about creating your own content for your marketing videos. Our vast media library has millions of free photos, videos, sounds, and graphics you can use to match your brand.
Export to popular sizes and aspect ratios
No need to re-create your videos in different sizes for each social platform. With the click of a button, re-size your videos in different aspect ratios to upload to all your social channels, ensuring your marketing videos look great no matter where you post them.
Our team is here to guide you and answer your questions right away. Spend less time waiting on support and more time polishing your marketing videos.
More features that'll make you feel like a pro
Mix and edit videos however you want: split, trim, rotate, crop, adjust the speed, play with transparency, or loop your videos. Anything is possible!
Video styles to match your brand
Entertain your audience with different video styles like cartoon-style, whiteboard, documentary-style, animated illustrations, and motion graphics.
Want voiceovers in your videos without actually recording your voice? Create natural-sounding voiceovers through your written text with our Text-to-Speech (TTS).
Share video projects with team members and eliminate back-and-forth email communication to keep everyone on the same page and complete your videos faster.
Automatically generate subtitles to ensure your content is accessible for everyone. 
Animations and transitions
Animate any visual object with popular animations like fade, fly, wipe, bounce, move, zoom, rotate, and many more.
The right Marketing videos work round the clock so you don't have to
Your marketing videos should bring in sales and leads 24/7. Here are some tips to help you get started before you select the perfect marketing video maker for your needs.
Before making your marketing video, research your audience to understand how you should format your video. Get to know their pain points, what they like, what they dislike, and most importantly, how your company can help make their lives better. 
Humanize your brand by telling stories about your offerings. Incorporate things like user-generated content and testimonials in your marketing videos to help your viewers envision how your offerings will solve their pain points.   
Repurpose your videos for different platforms
Save time, reach more people, and get more life out of your marketing videos by repurposing them for different social platforms. You can use longer videos on your website or YouTube and use Moovly to trim them for platforms with time limits (like Instagram).
Include a call-to-action (CTA)
Your CTA is a critical part of your marketing video. It tells your viewers what steps you want them to take next. Book a call? Buy your product? Make your CTA crystal clear, so your viewers know exactly what to do.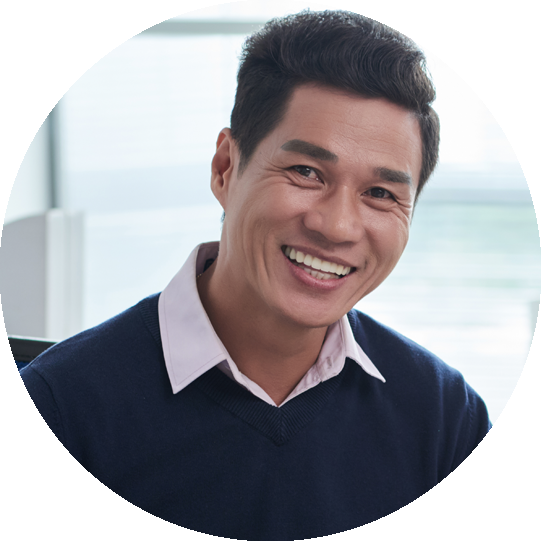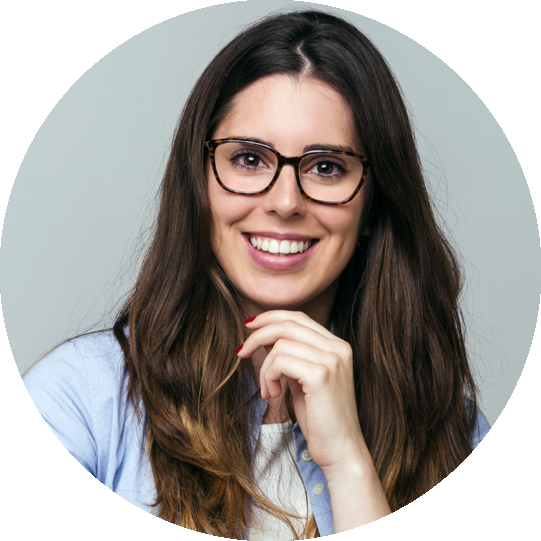 See why people love Moovly
We used Moovly to create video templates for a client offering several variations of their services. We changed the audio and updated a few relevant images and walla! We ended up with a powerful marketing tool.
Charles J.
CEO
Before buying the licence, I used several trials from different companies, however I decided on Moovly because of how easy it was to use, since I don't know much about making videos.
Karen Vazquez
Teacher
A great simple to use tool offering a quick way to churn out engaging content. There's a large selection of graphics, stock images and footage using Storyblocks, with the option to upload your own pictures and video. The controls are simple and easy to get the hang of, and the templates make certain jobs a breeze.
Ryan P
Communications officer
When working in Moovly, I like how intuitive everything is. I'm not a professional user and yet editing things comes naturally in this tool. At the moment Moovly is helping me create educational materials for onboarding and training Customer-facing teams in my company.
Ozano R
Customer Facing Enablement Specialiest
I appreciate all that's built into Moovly: a variety of transition elements, music and video clips, clear tutorials to get you started and rendering in multiple formats.
Susan R
Training Manager
"Moovly offers the possibility to create in-house videos. The tool is easy to understand and offers a lot of creative options. We chose Moovly because it's a user-friendly tool that everyone can easily use no matter their role in their own organizations" ​
Mylène Lambert
Digital Marketing Coordinator @ Boiron Canada​
Moovly is fun and fairly simple. The graphics are clear and concise. It is fun to play around with. There are some green screen images which are easy to teach about layering, green screen, and transparency. The support was excellent.
Julie H.
Teacher
It is very simple to work, a few minutes after using it I was already creating my first video, professionally and very quickly.
Pablo G
Profesor
Moovly has been an excellent product and does what it is advertised to do. Nothing was over-promised, there was no bait-and-switch and no high-pressure up-sells. Moovly seems to be an ethical company and these are becoming a rare find.
Don Wichell
Business/Marketing Consultant @ Prosperity Consulting
Easy to use, you can really make anything with it. Presentations, moving clips, anything. This is a powerful tool with so many options I love it.
Ursula H.
Affiliate Marketer
"We did a thorough evaluation of the market and after a detailed evaluation of Moovly and competitors, selected Moovly. Our experience since signing has been excellent and we have found Moovly to be both responsive and flexible to our needs."
Fernando Diez
Platform and Project Manager @ Amadeus
Say "no" to boring, cookie-cutter video templates
Most frequent questions and answers
Wave goodbye to confusing video software...
…and say hello to Moovly! Start your free account today to see how easy it is to make marketing videos your audience loves watching.