Make viral-worthy promo videos in a snap
A promo video maker designed for small businesses who want big returns!
Video creation without the headache
Make promo videos in minutes
Hit the ground running with our intuitive drag-and-drop promo video maker. Start with a professionally designed template or a blank canvas—you're in full control!
Our extensive media library is packed with pictures, videos, sounds, and graphics to suit your style. Choose from over a million different media objects, or upload your own! 
Unlimited design possibilities to let your brand shine
Advanced editing features let you go beyond basic edits so you can be as precise as you want. Do things like mix videos, play with opacity, or adjust your sound levels (
just to name a few
). Moovly's promo video maker brings your videos to life
exactly
how you envision them.
Small budget? No problem.
You don't need a big budget to make a big splash. Moovly is free to use. Give it a try!
Save time and use templates
Our experts have crafted professional templates to get you up and running even faster!
Maximum impact with minimal effort
More ways to add a professional touch to your promo videos
Experiment with different styles
Such as cartoon videos, whiteboard drawing videos, illustrated videos, documentary-style videos, or a mix of your own!
Automatically translate your captions
Reach an international audience in seconds.
Through your text. Choose from different voices to fit your brand.
To give you answers when you need them.
Chroma key technology lets you select and remove certain colors
Just like a green screen.
Automatically transcribe your videos
Add captions for highly accessible content.
Simply with the click of a button. Choose from effects like fade, fly, typewriter, bounce, and more.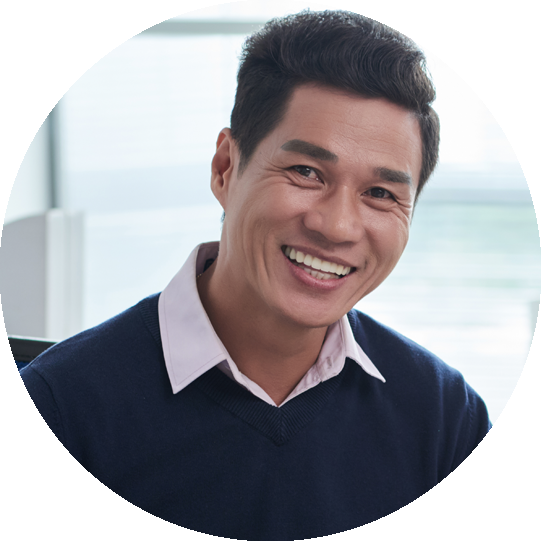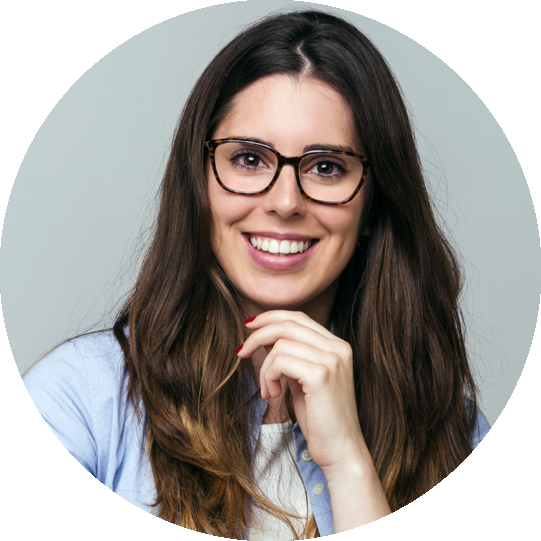 See why small businesses love Moovly
We used Moovly to create video templates for a client offering several variations of their services. We changed the audio and updated a few relevant images and walla! We ended up with a powerful marketing tool.
Charles J.
CEO
Before buying the licence, I used several trials from different companies, however I decided on Moovly because of how easy it was to use, since I don't know much about making videos.
Karen Vazquez
Teacher
A great simple to use tool offering a quick way to churn out engaging content. There's a large selection of graphics, stock images and footage using Storyblocks, with the option to upload your own pictures and video. The controls are simple and easy to get the hang of, and the templates make certain jobs a breeze.
Ryan P
Communications officer
When working in Moovly, I like how intuitive everything is. I'm not a professional user and yet editing things comes naturally in this tool. At the moment Moovly is helping me create educational materials for onboarding and training Customer-facing teams in my company.
Ozano R
Customer Facing Enablement Specialiest
I appreciate all that's built into Moovly: a variety of transition elements, music and video clips, clear tutorials to get you started and rendering in multiple formats.
Susan R
Training Manager
"Moovly offers the possibility to create in-house videos. The tool is easy to understand and offers a lot of creative options. We chose Moovly because it's a user-friendly tool that everyone can easily use no matter their role in their own organizations" ​
Mylène Lambert
Digital Marketing Coordinator @ Boiron Canada​
Moovly is fun and fairly simple. The graphics are clear and concise. It is fun to play around with. There are some green screen images which are easy to teach about layering, green screen, and transparency. The support was excellent.
Julie H.
Teacher
It is very simple to work, a few minutes after using it I was already creating my first video, professionally and very quickly.
Pablo G
Profesor
Moovly has been an excellent product and does what it is advertised to do. Nothing was over-promised, there was no bait-and-switch and no high-pressure up-sells. Moovly seems to be an ethical company and these are becoming a rare find.
Don Wichell
Business/Marketing Consultant @ Prosperity Consulting
Easy to use, you can really make anything with it. Presentations, moving clips, anything. This is a powerful tool with so many options I love it.
Ursula H.
Affiliate Marketer
"We did a thorough evaluation of the market and after a detailed evaluation of Moovly and competitors, selected Moovly. Our experience since signing has been excellent and we have found Moovly to be both responsive and flexible to our needs."
Fernando Diez
Platform and Project Manager @ Amadeus
Tips for powerful promo videos
Keep the important information at the beginning of your video so those who don't stick around to the very end don't miss your message! Make it clear within the first few seconds what you're promoting and why your viewers should care.  
Sharing the same promotional video over and over will give your viewers fatigue, and after a while, they'll tune you out. But you still need to share your video enough times to get the point across. The solution? Create different versions of your promo video to keep your audience engaged! With Moovly, you can swiftly swap out different text and media and create multiple versions of your promo video within minutes. No need to create them all from scratch!
Unlike explainer videos that dive deep into your offer, promo videos should be short (we recommend 20 seconds) and give a high-level overview of your offer. At the end of your promo video, your viewer should know what you're promoting and why they should care. 
Most frequent questions and answers
Get people talking about your brand
Generate buzz around your next promotion. Give Moovly's promo video maker a try!